About Me
Hello, and welcome to the World of Great Danes! I am Lisa Lane, owner of this site.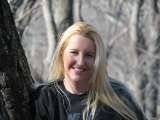 Who am I? I now live in a small town in North Carolina but have moved all over the US.
As a child I learned how to appreciate and respect the gifts of nature.
I love being outdoors enjoying all aspects of nature. I am a huge animal lover and along with my Great Dane I have a Boxer, 2 Pit Bulls, 3 Chichillas and a 15 yr old son.
I am a Massage Therapist and have taken classes in Psychology, Sociology, and Human Services. I am also an Author and a Photographer.
I am inspired by intellectual discussions, wondrous diversity and variety, Mother Nature, a good book, the teachers Abraham and Wayne Dyer, my wonderful pets, and the Universe. I love to hike, being barefoot, walks on the beach, dancing with reckless abandonment, traveling the world, the smell of fresh cut grass, the feeling of mud between my toes, watching the sun rise and set, and sleeping outside under a full moon.
I am friendly, honest, positive, supportive of others and I try to Meditate Regularly. I love to encourage people to achieve their dreams, be their best selves and live their lives with happy focus and positive intention.
My Favorite Quote: Love is my gift to the world. I fill myself with love, and I send that love out into the world. How others treat me is their path; how I react is mine.
Dr. Wayne Dyer
Table of Contents
Based on the findings of the five-year prospective study of Volvulus (Bloat) or gastric dilatation-volvulus (GDV) at Purdue University, graphs were drawn to help owners of large (50-99 lbs) and giant (>99 lbs) breed dogs estimate their dog's lifetime risk of developing GDV
Natural Dog Food is the Best Food you can give your dog. Processed Dog Food Contains food not fit for consumption.
Hip dysplasia in dogs is the most common cause of rear leg lameness in dogs. The highest incidence occurs in large-breed dogs.
Great Dane Genetics
Heat Exhaustion and Heat stroke is an emergency and requires immediate treatment. Because dogs do not sweat (except to a minor degree through their foot pads), they do not tolerate high environmental temperatures as well as humans do. Dogs depend upon panting to exchange warm air for cool air. But when air temperature is close to body temperature, cooling by panting is not an efficient process.