Ten Tips on Coping with Your Pets Death and Helping You Grieve
by Moira Anderson Allen, M.Ed.
Anyone who considers a pet a beloved friend, companion, or family member knows the intense pain that accompanies the loss of that friend. Following are some tips on coping with that grief, and with the difficult decisions one faces upon the loss of a pet.
Am I crazy to hurt so much?

Intense grief over the loss of a pet is normal and natural. Don't let anyone tell you that it's silly, crazy, or overly sentimental to grieve!

During the years you spent with your pet (even if they were few), it became a significant and constant part of your life. It was a source of comfort and companionship, of unconditional love and acceptance, of fun and joy. So don't be surprised if you feel devastated by the loss of such a relationship.

People who don't understand the pet/owner bond may not understand your pain over pet death. All that matters, however, is how you feel. Don't let others dictate your feelings: They are valid, and may be extremely painful. But remember, you are not alone: Thousands of pet owners have gone through the same feelings.



What can I do about my feelings?

The most important step you can take is to be honest about your feelings. Don't deny your pain, or your feelings of anger and guilt. Only by examining and coming to terms with your feelings can you begin to work through them.

You have a right to feel pain and grief! Someone you loved has died, and you feel alone and bereaved. You have a right to feel anger and guilt, as well.

Locking away grief doesn't make it go away. Express it. Cry, scream, pound the floor, talk it out. Do what helps you the most.

Some find it helpful to express their feelings and memories in poems, stories, or letters to the pet.



When is the right time to euthanize a pet?

Your veterinarian is the best judge of your pet's physical condition; however, you are the best judge of the quality of your pet's daily life. If a pet has a good appetite, responds to attention, seeks its owner's company, and participates in play or family life, many owners feel that this is not the time. However, if a pet is in constant pain, undergoing difficult and stressful treatments that aren't helping greatly, unresponsive to affection, unaware of its surroundings, and uninterested in life, a caring pet owner will probably choose to end the beloved companion's suffering.

Evaluate your pet's health honestly and unselfishly with your veterinarian. Prolonging a pet's suffering in order to prevent your own ultimately helps neither of you. Nothing can make this decision an easy or painless one, but it is truly the final act of love that you can make for your pet.



What do I do next?

When a pet dies, you must choose how to handle its remains. Sometimes, in the midst of grief, it may seem easiest to leave the pet at the clinic for disposal. Check with your clinic to find out whether there is a fee for such disposal. Some shelters also accept such remains, though many charge a fee for disposal.

If you prefer a more formal option, several are available. Home burial is a popular choice, if you have sufficient property for it. It is economical and enables you to design your own funeral ceremony at little cost. However, city regulations usually prohibit pet burials, and this is not a good choice for renters or people who move frequently.

To many, a pet cemetery provides a sense of dignity, security, and permanence. Owners appreciate the serene surroundings and care of the gravesite. Cemetery costs vary depending on the services you select, as well as upon the type of pet you have. Cremation is a less expensive option that allows you to handle your pet's remains in a variety of ways: bury them (even in the city), scatter them in a favorite location, place them in a columbarium, or even keep them with you in a decorative urn (of which a wide variety are available).

Check with your veterinarian, pet shop, or phone directory for options available in your area. Consider your living situation, personal and religious values, finances, and future plans when making your decision. It's also wise to make such plans in advance, rather than hurriedly in the midst of grief.



What should I tell my children?

You are the best judge of how much information your children can handle about death and the loss of their pet. Don't underestimate them, however. You may find that, by being honest with them about pet death, you may be able to address some fears and misperceptions they have about death.

Honesty is important. If you say the pet was "put to sleep," make sure your children understand the difference between death and ordinary sleep. Never say the pet "went away," or your child may wonder what he or she did to make it leave, and wait in anguish for its return. That also makes it harder for a child to accept a new pet. Make it clear that the pet will not come back, but that it is happy and free of pain.

Never assume a child is too young or too old to grieve. Never criticize a child for tears, or tell them to "be strong" or not to feel sad. Be honest about your own sorrow; don't try to hide it, or children may feel required to hide their grief as well. Discuss the issue with the entire family, and give everyone a chance to work through their grief at their own pace.



Will my other pets grieve?

Pets observe every change in a household, and are bound to notice the absence of a companion. Pets often form strong attachments to one another, and the survivor of such a pair may seem to grieve for its companion. Cats grieve for dogs, and dogs for cats.

You may need to give your surviving pets a lot of extra attention and love to help them through this period. Remember that, if you are going to introduce a new pet, your surviving pets may not accept the newcomer right away, but new bonds will grow in time. Meanwhile, the love of your surviving pets can be wonderfully healing for your own grief.



Should I get a new pet right away?

Generally, the answer is no. One needs time to work through grief and loss before attempting to build a relationship with a new pet. If your emotions are still in turmoil, you may resent a new pet for trying to "take the place" of the old-for what you really want is your old pet back. Children in particular may feel that loving a new pet is "disloyal" to the previous pet.

When you do get a new pet, avoid getting a "lookalike" pet, which makes comparisons all the more likely. Don't expect your new pet to be "just like" the one you lost, but allow it to develop its own personality. Never give a new pet the same name or nickname as the old. Avoid the temptation to compare the new pet to the old one: It can be hard to remember that your beloved companion also caused a few problems when it was young!
Facts about Euthanasia
Pet Loss Support Hotline
607-253-3932
6:00 p.m. - 9:00 p.m. Eastern Time
Tuesday-Thursday
When an owner and veterinarian decide that a pet is suffering or unlikely to make a recovery, euthanasia offers a way to end a pet's pain. The decision is difficult for both the owner and the veterinarian, but we should recognize that sometimes this is the kindest thing we can do in the final stage of a pet's life.
Understanding how the procedure is performed may help an owner in this decision. It may also help an owner decide whether they wish to be present during the euthanasia. Initially, a pet is made as comfortable as possible. Some veterinarians will perform the procedure in a pet's home. If the animal is brought to the hospital, veterinarians often chose a quiet room where the pet will feel more at ease. Sometimes a mild sedative or tranquilizer is first given if the animal appears anxious or painful.
Frequently an indwelling catheter is placed in the pet's vein to ensure that the euthanasia solution is delivered quickly. The euthanasia solution is usually a barbiturate- the same class of drugs used for general anesthesia. At a much higher dose, this solution provides not only the same effects as general anesthesia (loss of consciousness, loss of pain sensation), but suppresses the cardiovascular and respiratory systems. As the solution is injected, the animal loses consciousness and within minutes the heart and lungs stop functioning. Since the pet is not conscious, they do not feel anything. Most times, the animal passes away so smoothly, that it is difficult to tell until the veterinarian listens for absence of a heartbeat.
The eyes remain open in most cases. Sometimes, the last few breaths are what's termed "agonal", meaning involuntary muscle contractions but again, the pet is not aware at this point. After the animal dies, there is complete muscle relaxation, often accompanied by urination and defecation. This is completely normal and is something an owner should expect. In addition, after death, chemicals normally stored in nerve endings are released causing occasional muscle twitching in the early post-mortem period. Many owners who chose to stay with their pets are surprised how quickly and easily the pet is put to rest.
The decision to stay or not stay with a pet is a very personal one. Some owners feel they could comfort their pet in its final minutes. Others feel their emotional upset would only upset their pet. Those who choose not to stay may wish to view the pet's body after the procedure is complete.
Euthanasia is emotional for veterinarians as well. Sometimes, the veterinarian has known the pet for a long time or has tried very hard to make the animal well again. James Herriot stated the view of most veterinarians in All Things Wise and Wonderful:
"Like all vets I hated doing this, painless though it was, but to me there has always been a comfort in the knowledge that the last thing these helpless animals knew was the sound of a friendly voice and the touch of a gentle hand."
If you have any questions regarding the process of euthanasia, please contact your local veterinarian. He or she should be happy to provide the answers for you. Or, please call us at the hotline number.
- Dr. Laura Eirmann, DVM
The Grieving Process
Grieving is a complex process. People often go through a number of stages.
Denial is when we don't want to believe what is happening. It is a defense mechanism we use to try to protect ourselves from the hurt we know we will one day feel. It hits first-time dog owners more than those who have been through a pet's death before. If a pet gets lost never to return, his owners often go through worse denial than those whose dogs become sick and die.
Anger sets in after denial or when reality sets in. The anger can be at yourself or at other people, such as anger toward the driver who hit your dog, at yourself for not doing "the right thing", at a vet for a missed diagnosis, or at a loved one who is not being supportive.
Sadness is the stage we associate most with grief. When an adored pet dies, the owner often suffers more anguish than he or she could imagine. Sometimes it's hard to eat, sleep, or concentrate normally. People tend to keep falling back into the sadness stage.
Acceptance is the final stage. The griever recognizes the loss and is able to look forward. Memories of life with the pet can be celebrated, and getting a new dog, not as a replacement but as a new companion, becomes a possibility.
How long it takes to progress through these stages will vary by person and the individual situation. First time dog owners might take longer to grieve because it is a new experience, whereas dog owners who have gone through this before already know what it take for them to heal.
Coping With Your Pets Death, Pet Loss HotLines
ASPCA National Pet Loss Hotline: (800) 946-4646. Enter PIN 140-7211, then your own telephone number, and your call will be returned.
The Iams Company Pet Death Support Hotline: (888) 332-7738
Iowa State University: (888) 478-7574
University of California, Davis: (800) 565-1526
University of Florida, Gainesville: (800) 798-6196
University of Illinois, Urbana: (877) 394-2273
Pet Death Pet Loss Support Hotline at the University of California, Davis, School of Veterinary Medicine Toll Free: 800- 565-1526
Iams Pet Death Pet Loss Support Center Toll Free: 888-332-7738 (Monday-Saturday 8am-8pm)
Iowa State University Pet-Loss Support Hotline Toll Free: 888-478-7574
University of Illinois CARE Help Line Toll Free: 877-394-2273 Local and Long Distance Listings
ASPCA Grief Counseling Phone: 212-876-7700 ext. 4355 or Pager: 800-946-4646, PIN 1407211
Center for Animals in Society at the University California at Davis Phone: 916-752-4200 Consultation is free, except for applicable long distance charges. When counselor returns a call, charges will be reversed. Offers pet loss support counseling. Hotline staffed 6:30 to 9:30PST, M-F during school year, however messages may be left anytime.
Chicago Veterinary Medical Association in conjunction with the Delta Society Phone: 708-603-3994 Consultation and call is free except for applicable long distance charges. Offers pet loss support counseling. Calls are returned 7 to 9pm, M-F, however messages can be left anytime.
Colorado State University Phone: 970-491-1242 Tuesday, Thursday, Friday, 9 am-5 pm, and Wednesday, 9 am-noon
Louisiana State University Best Friend Gone Project You may reach the Best Friend Gone counselors by calling Stephanie Johnson at: 225-578-9547
Michigan State University College of Veterinary Medicine Phone: 517-432-2696 Consultation and call are free except for applicable long distance charges. When counselor returns a call, charges will be reversed. Offers pet loss support counseling. Hotline is staffed Tuesday, Wednesday, and Thursday, 6:30 to 9:30 pm EST, however messages can be left anytime.
The Ohio State University Companion Animal Listening Line Phone: 614-292-1823 Monday through Friday 6:30 pm - 9:30 pm EST, Saturday and Sunday 10 am - 4 pm EST Most hotline volunteers are veterinary students, therefore hours are dependant on volunteer availability and may be more limited during summer months.
Pet Death Pet Loss Support Hotline, Cornell University Phone: 607-253-3932
Pet Death Pet Loss Support Hotline-Staffed by Tufts University veterinary students Phone: 508-839-7966
Pet Death Pet Loss and Human Bereavement Education Program Ohio State University College of Veterinary Medicine Phone: 614-292-1823
University of Florida at Gainesville, College of Veterinary Medicine Phone: 904-392-4700, ext. 4080 Consultation is free, except for applicable long distance charges. Calls are returned at no charge. Offers pet loss support counseling. Calls are returned 7 to 9pm EST, 7 days a week, however messages can be left anytime.
University of Illinois CARE Help Line Phone: 217-244-2273 Tuesday and Thursday, 7-9 pm
University of Minnesota Phone: 612-624-4747
University of Pennsylvania-Philadelphia Phone: 215-898-4529
University of Tennessee College of Veterinary Medicine Phone: 865-755-8839 Web: http://utcvmfs1.vet.utk.edu/VSW Support line is Monday - Friday, 9am - 6pm Support group is every Tuesday evening from 6:30 to 8:30. The 1st and 3rd Tuesdays are traditional support groups for Pet Death and Pet Loss and the 2nd and 4th Tuesdays are an art group. Groups meet at the UT Veterinary Teaching Hospital, 2407 River Dr., Knoxville, TN 37996. Individual, couple or family sessions, in person or by phone are offered and provided for free.
Virginia-Maryland Regional College of Veterinary Medicine Phone: 540-231-8038 Tuesday and Thursday, 6-9 pm
Washington State University - WSU Pet Loss Hotline Phone: 509-335-5704
Table of Contents
Click Here To Visit Kittys Corner
Click Here to Vote for My Site!
Nearly 60 percent of owners bury their pets on family property when they die; 25 percent have them cremated, according to the 2002 American Animal Hospital Association.
I talk to him when I'm lonesome like, and I'm sure he understands. When he looks at me so attentively, and gently licks my hands; Then he rubs his nose on my tailored clothes, but I never say naught thereat, For the good Lord knows I can buy more clothes, but never a friend like that!
~W. Dayton Wedgefarth.
A POEM FOR THE GRIEVING...
Do not stand at my grave and weep. I am not there, I do not sleep. I am a thousand winds that blow, I am the diamond glints on snow. I am the sunlight on ripened grain, I am the gentle autumn's rain. When you awaken in the morning's hush, I am the swift uplifting rush of quiet birds in circled flight. I am the stars that shine at night. Do not stand at my grave and cry, I am not there, I did not die... -Anonymous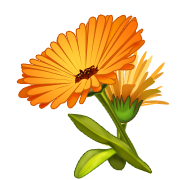 Rainbow Bridge
Just this side of heaven is a place called Rainbow Bridge. When an animal dies that has been especially close to someone here, that pet goes to Rainbow Bridge. There are meadows and hills for all of our special friends so they can run and play together. There is plenty of food, water and sunshine, and our friends are warm and comfortable.
All the animals who had been ill and old are restored to health and vigor. Those who were hurt or maimed are made whole and strong again, just as we remember them in our dreams of days and times gone by. The animals are happy and content, except for one small thing; they each miss someone very special to them, who had to be left behind.
They all run and play together, but the day comes when one suddenly stops and looks in the distance. His bright eyes are intent. His eager body quivers. Suddenly he begins to run from the group, flying over the green grass, his legs carrying him faster and faster.
You have been spotted, and when you and your special friend finally meet, you cling together in joyous reunion, never to be parted again. The happy kisses rain upon your face; your hands again caress the beloved head, and you look once more into the trusting eyes of your pet, so long gone from your life but never absent from your heart. Then you cross Rainbow Bridge together.
Author unknown

~Kittys Corner~
I have a Female Great Dane and her name is Kitty. She will be 2 in July '10. Her mother is a Blue Dane and her dad is a Black Dane. This is a picture of her here and there are lots of pictures of her on this website. This space is called Kittys Corner because when ever I am at my computer working (which is most of the time) Kitty is laying or sitting beside me with her head on my lap. So I made her a corner so she can voice what is going on in her world. ~Enjoy~
The weather is so warm and sunny. I was getting tired of the cold and being stuck in the house. Now mom has been back taking me on our walks I missed our walks. Have you been doing anything fun lately? Will you send me your pictures so I can see them? Mom even said something about starting a contest. How fun! So start taking some pictures, or if you already have some, send them in so I can see them. Send in a Picture