Grooming Dogs
Photo courtesy of Darknight
Grooming Dogs, like regular health care and nutrition

, is an essential part of caring for a Great Dane. Daily teeth brushing and regular nail clipping prevent future health concerns such as periodontal disease and foot problems.
One of the best aspects about owning a Great Dane is that they are not a high maintenance breed when it comes to grooming dogs. The Great Dane is an average shedder with a short, thick coat. The coat tends to be clean, with the hair smooth and glossy. A weekly brushing to keep the coat shiny, with a firm bristle brush or body brush. This will also decrease the need for bathing, which can be quite a job, though dry shampoos can be given when needed. The nails should be frequently trimmed.
Your Great Dane's ears can be gently cleaned with cotton balls dampened in ear-cleaning solution or hydrogen peroxide. Try to choose ear cleaners and washes that contain certified organic oils (peppermint, spearmint, citrus, tea tree, and so on) and avoid those that contain alcohol, salicylic acid, DSS and borates.
Dog Grooming Tips for Giving your Dog A Bath
Photo courtesy of Jenna Lynn
All dogs can benefit from regular bathing. However, as is true with dog food, many dog shampoos also contain potentially harmful ingredients. It's important to read the label to make sure you're purchasing a product that's safe for your pet, yourself and the environment.
Choose a safe and effective shampoo that will not dry out the dog's skin and hair. Ingredients to avoid include artificial fragrances, foaming agents, surfactants and insecticides.
Beneficial ingredients of a high-quality shampoo include certified organic oils and herbs, such as coconut, jojoba, olive, lavender, tea tree, and citrus oils. Shampoos made with these ingredients are less likely to irritate the dog's skin and can be used more frequently.
An important Dog grooming tips is to place cotton balls in your dogs ears before getting in the bath. Especially if your Great Dane's ear are cropped. This will help prevent ear infections.
Dog hair left dirty for long periods of time can build up stains that are difficult to remove.
A dog's coat is truly his glory. Whatever color and patterned coat the dog you love best wears, you can help keep it looking its shiny healthy best with good nturition, proper shampoo and conditioners and carefull grooming.
After washing your dog's coat make sure and rinse all the soap out. Left over soap can be very irritating to your pets skin. A dog's skin is thinner and more sensitive to injury than human skin. It is easily damaged by rough handling. Once the surface of the skin is broken and distrurbed by trauma or some other disorder, the condition tends to spread rather easily and become a major problem. So, remember to be gentle when washing and brushing, and rinse throughly.
You Can Do It Dog Grooming Here is a website dedicated to Grooming Your Dogs.
Trimming Dog Nails
Nail Trimming is part of Grooming Dogs here are 5 Tips for Nail Trimming
Choose your tool. Nail trimmers come in 2 basic types: guillotine and scissors style. Either choice is fine. More important than style is a sharp blade that will cut rather than crush nails. Another option: a nail grinder. The only thing about these is they tend to be loud and since Great Danes tend to scare easy it might not be a good option for them.
Hold on to your dog gently. Put your dog on a comfortable surface like the coach, or your bed, of if have a cushion that she lays on the floor with (but you may like the elevated position of the couch or your bed better). With a Great Dane you will need the help of another person. Ask the other person to put their arm around the front of her upper body around her chest. Stay calm and upbeat and talk to your dog calmly and reassure her that she is a good girl.
Clip the tip (not the quick). Take her paw gently in your hand. Position the trimmer so the flat surface of the cutting blade is perpendicular to the nail, with the trimmer tip pointing up. Cut just the nail tip avoiding the blood vessel and nerves in the nail called the quick. If you cut the quick, it will bleed and be painful. You may be able to see the quick in the light colored nails, but not in dark colored nails. Some nail trimmers you buy has a guard that will help protect you from cutting your Dane's nails too short.
Embrace regularity. Although it may seem like more trouble, frequently trimming nail tips rather than infrequently cutting large pieces of nail has two big benefits. First more frequent trimming encourages the quick to recede, reducing the chance of injury. Second, it becomes less traumatic for your dog, as she realizes nail trimming is routine. If trimming makes her nervous, just trim one nail each day. So she adjusts to the routine, work up to all nails in one session. Repeat weekly.
Pay up. Reward your dog with praise, petting, and a small treat.

Table of Contents
Based on the findings of the five-year prospective study of Volvulus (Bloat) or gastric dilatation-volvulus (GDV) at Purdue University, graphs were drawn to help owners of large (50-99 lbs) and giant (>99 lbs) breed dogs estimate their dog's lifetime risk of developing GDV
Natural Dog Food is the Best Food you can give your dog. Processed Dog Food Contains food not fit for consumption.
Hip dysplasia in dogs is the most common cause of rear leg lameness in dogs. The highest incidence occurs in large-breed dogs.
Great Dane Genetics
Heat Exhaustion and Heat stroke is an emergency and requires immediate treatment. Because dogs do not sweat (except to a minor degree through their foot pads), they do not tolerate high environmental temperatures as well as humans do. Dogs depend upon panting to exchange warm air for cool air. But when air temperature is close to body temperature, cooling by panting is not an efficient process.
Click Here To Visit Kittys Corner
Click Here to Vote for My Site!

Grooming Dogs Professional
The professional groomer learns to execute the proper trim on all recognized AKC breeds and the mixes that resemble them. In the past, most groomers learned through on-the-job apprenticeships, but today's pet sylists are more likely to be graduates of grooming schools, typically requiring 600 to 1,000 hours of training and offering business management courses as well. Many budding dog sytlists are drawn from the ranks on midlife career changers, weary of the rat race and looking to turn their passion for pets into a way of making a living.
Finding a reputable groomer is a simple as contacting your local shelter or rescue group. Many groomers donate their time and resources to humane organizations to help animals feel better and find homes. A groomer found this way not only comes as a somewhat known entity skill-wise but is also a generous person who cares about animals and their needs.
Here is a list of web sites that are devoted to grooming: Find a Groomer Pet Smart Doggies National Dog Groomers Dog Groomers in the UK Wag n Tails They also have mobile services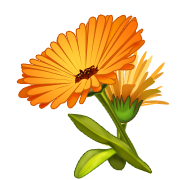 Dog Nail Clippers
Grooming Dogs includes Clipping their nails weekly, here is a little tool that may make it easier for Extra-Large Breed Dog owners. A nail clipper made specially for extra-large breed dogs, the Quick Finder Deluxe. It senses the quick, the blood vessel inside the nail, and alerts you with a red, yellow, or green light to help you cut in the right place and avoid hurting your dog.
It is made by Miracle Corp. and has a hefty price tag from $59.99 to $69.99.
QuickFinderClipper.com or 1-800-635-2044 Great Dane World is in no way affliated with this Brand or Company, purchase at your own risk. We have not tried it so we have no review of this product.
Empty Anal Glands
Anal glands is probably the least favorite task in grooming dogs, anal gland emptying can be a bit messy and smelly, but certainly helps the comfort of the dog.
Dogs that "scoot" or slide their bottom along the ground or carpet usually have impacted anal glands, not worms as many people believe.
To empty the anal glands you will need rubber gloves, surgical gloves are the best, a soft cloth and warm water. The steps are:
• Have someone hold the dog facing away from you. Grasp the tail and expose the anus.
• Using the cloth and warm water heat up the area by holding the warm, wet cloth against the dog's bottom.
• Remove the cloth and place your index finger and thumb against the very outside and bottom edges of the anus, about ¾ of the way from the top on either side.
• Apply gentle pressure in an upward and inward fashion. You should feel two hard balls or glands under the surface of the skin and close to the anal opening. These are the anal glands.
• If they do not release a thick, smelly substance try the warm water compress again and repeat the process.
If the glands do not empty it is important to get your dog to the vets as soon as possible. Impacted glands are very painful for the dog and cause tissue damage if not treated.

~Kittys Corner~
I have a Female Great Dane and her name is Kitty. She will be 2 in July '10. Her mother is a Blue Dane and her dad is a Black Dane. This is a picture of her here and there are lots of pictures of her on this website. This space is called Kittys Corner because when ever I am at my computer working (which is most of the time) Kitty is laying or sitting beside me with her head on my lap. So I made her a corner so she can voice what is going on in her world. ~Enjoy~
The weather is so warm and sunny. I was getting tired of the cold and being stuck in the house. Now mom has been back taking me on our walks I missed our walks. Have you been doing anything fun lately? Will you send me your pictures so I can see them? Mom even said something about starting a contest. How fun! So start taking some pictures, or if you already have some, send them in so I can see them. Send in a Picture