Animal Rescue Site Missions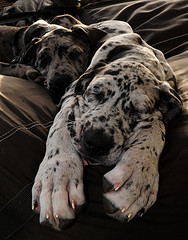 The triumphs and struggles facing the animal rescue site mission.

Everyday, thousands of animals are left abandoned, neglected, or abused. The United States is suffering from a pet overpopulation crisis. Each year, millions of animals are euthanized.

The mission of animal rescue is to stop the abuse and neglect of defenseless animals, and find loving homes for pets. Animal rescue is made up of ordinary people who want to help suffering pets. By fostering, providing veterinary care, and finding homes, rescuers all over the nation are fighting the battle of pet abuse.

Thousands of dogs are born everyday in the United States. Dog rescue is one of the biggest aspects in animal rescue. Many dogs are abandoned by their owners and are left in shelters or even on the streets. Most of the dogs that come into shelters will be euthanized, but thanks to dog rescue, many of these dogs do eventually find a stable home.

There are many reasons that the United States is overpopulated with pets. Thousands of breeders across the nation continue to breed dogs for high profits. Many times, these animals live in horrid conditions and are starving and abused. Once these pets are sold, many owners face problems with the health and temperament of their new pets. Individual owners must also take responsibility for the overpopulation crisis.

As a result from buying from a puppy mill or corrupt breeder, many owners find that the health problems of their new pet are too big of a strain. It is important that owners research the conditions of their new puppy's previous environment. Of course, it is also imperative that pets be spayed or neutered. Accident breeding only adds to the problem of pet overpopulation and abuse. Even if the dog is purebred and believed to have above average genetics, breeding the animal will more than likely have negative consequences for the animal population, as a whole.

Owners must also take responsibility for their pets. Many times, people do not realize just how much time and money is required to take adequate care of a pet. Just like a child, pets can have unexpected expenses, and it is always important to plan ahead and make sure there are enough resources for the pet. Today, pet rescue is busier than ever in trying to find homes for neglected animals. With the economic downturn facing the United States, many people are losing their jobs and homes. As a result, thousands of pets across the nation are also becoming homeless. Unfortunately, there are simply not enough rescuers to save every animal.

Another aspect of the problem caused by the economy is the lack of funding and help for animal rescue. As more and more people are trying harder than ever just to survive, there are less people willing and able to foster and care for pets. Pet rescue is not just duty for someone else to fulfill. Ordinary people, just like you, are rescuing pets across the country. If you have the time and energy to help save the lives of neglected animals, you may want to join in the animal rescue force.




Visit the website: http://wwww.rescuepatron.com to see how you can help.


Resources: Article Source :Articles Directory Article URL : The Mission of Animal Rescue Site Article Author : mbkwsl


Foster An Animal
One of the most valuable services you can do for a rescue or shelter is become a foster home. Many abandoned dogs are taken in by foster homes, which house, feed, care for, train, socialize, and most importantly, love them. Rescues desperately need these homes, with more fosters, fewer dogs are left in shelters to face the possibility of euthanasia.
In fact, fostered dogs are more adoptable thanks to all the work done to socialize and care for each pooch. In addition to saving dogs, foster parents save the rescue groups money. They don't have to pay for as much kennel space or staff.
The main requirement of a foster home is having enough space and heart to house a rescue dog. After that, the foster's responsibilities may run the gamut. Most organizations provide mentors or assistance lines to answer questions, a helpful resource when dealing with a new canine roommate.
Your daily TLC could turn around a dog who previously had no hope of being adopted. You will help rebuild the dog's loyalty, trust, and confidence.
Animal Rescue Site, USA:



Click here to learn more

Northeast, MidAtlantic , Great Dane Rescue of NW Ohio (OH) Ohio Great Dane Rescue (OH) Thunder Hill Great Dane Rescue (OH) Mid-Atlantic Great Dane Rescue League, Inc. (NY Chapter) Dane Connection Rescue (PA) Mid-Atlantic Great Dane Rescue League (DE, MD, NC, PA, VA, WV, DC) Mid-Atlantic Great Dane Rescue League (Eastern PA chapter PA, NJ, NY) Giant Breed Rescue (NJ) Great Dane Rescue, Inc. (MI) Great Dane Rescue of North Michigan (MI, OH, IN, IL, AL) Above & Beyond Great Dane Rescue (ME) Great Dane Rescue of Maine (ME)
Southeast, Animal Rescue Site
Central Florida Great Dane Rescue, Inc.(FL) Destiny Dane Rescue (AL) Great Dane Rescue of the Carolinas (NC, SC) Charleston/South Carolina Dane Rescue (SC) Mid-Atlantic Great Dane Rescue League (SC, DE, MD, NC, PA, VA, WV, DC) South Carolina Great Dane Rescue (SC) Hope Humane Organization (GA) Dames for Danes Great Dane Rescue (TN)
Midwest, Southwest Animal Rescue Site
Great Dane Club of Tucson (AZ) Dane Rescue of Arizona Alliance (AZ) Great Dane Club of Louisiana (LA) Havilah's Animal Rescue (LA) Great Dane Lifeline of St. Louis (MO) Heartland Great Dane Rescue, Inc.(OK) Paws of Austin (TX) Great D.A.N.E. (Dane Angel Network Enterprises) (TX) Great Dane Angel Network, Dallas/Ft. Worth (TX) Great Dane Rescue of North Texas (TX) San Antonio Great Dane Rescue (TX)
Western, Animal Rescue Site
Great Dane Rescue of Northern California (CA) Great Dane Assistance League, Inc. (CO) Rocky Mountain Great Dane Rescue (CO) Dane Outreach (WA) Olympic Great Dane Rescue (WA) Wisconsin Great Dane Rescue (WI) Utah Great Dane Rescue (UT and southern ID)
Animal Rescue Sites, International:
Birch Haven Rescue & Rehabilitation Services (Ontario, Canada) Danes in Distress (Ontario, Canada) Great Dane Rescue Inc. (Ontario, Canada) Love of Danes Rescue (Alberta & British Columbia, Canada) DaneLine Great Dane Rescue (Great Britain) The Great Dane Adoption Society (Great Britain)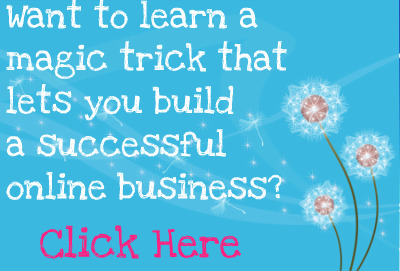 Table of Contents
Based on the findings of the five-year prospective study of Volvulus (Bloat) or gastric dilatation-volvulus (GDV) at Purdue University, graphs were drawn to help owners of large (50-99 lbs) and giant (>99 lbs) breed dogs estimate their dog's lifetime risk of developing GDV
Natural Dog Food is the Best Food you can give your dog. Processed Dog Food Contains food not fit for consumption.
Hip dysplasia in dogs is the most common cause of rear leg lameness in dogs. The highest incidence occurs in large-breed dogs.
Great Dane Genetics
Heat Exhaustion and Heat stroke is an emergency and requires immediate treatment. Because dogs do not sweat (except to a minor degree through their foot pads), they do not tolerate high environmental temperatures as well as humans do. Dogs depend upon panting to exchange warm air for cool air. But when air temperature is close to body temperature, cooling by panting is not an efficient process.
Click Here To Visit Kittys Corner

Because Shelter Pets Deserve a First-Class Meal
In celebration of the new Animal Rescue: Adopt a Shelter Pet stamps, the Postal Service™, together with Ellen DeGeneres and Halo: Purely for Pets, is giving shelter pets around the country a First-Class Meal. During the launch of the stamps, Halo will be donating a million meals to animal shelters around the country.
Stamps to the Rescue
Great Dane rescues is another way to help rescued dogs. Unfortunatly there are plenty of Great Danes who need loving homes becuase their owners are no longer able to care for them. Great Dane Rescues also have another benefit, if you get an older Dane most of the time they are already house broken and know simple commands.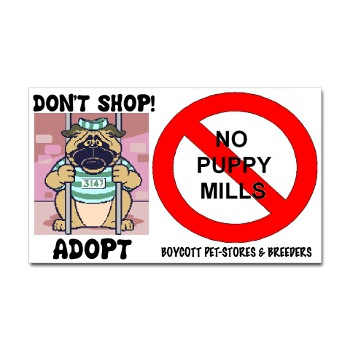 ~Kittys Corner~
I have a Female Great Dane and her name is Kitty. She will be 2 in July '10. Her mother is a Blue Dane and her dad is a Black Dane. This is a picture of her here and there are lots of pictures of her on this website. This space is called Kittys Corner because when ever I am at my computer working (which is most of the time) Kitty is laying or sitting beside me with her head on my lap. So I made her a corner so she can voice what is going on in her world. ~Enjoy~
The weather is so warm and sunny. I was getting tired of the cold and being stuck in the house. Now mom has been back taking me on our walks I missed our walks. Have you been doing anything fun lately? Will you send me your pictures so I can see them? Mom even said something about starting a contest. How fun! So start taking some pictures, or if you already have some, send them in so I can see them. Send in a Picture