Great Danes Dog World
The Great Dane is considered a Wonderful and Regal Pet, A Gentle Giant, The Apollo of Dogs.
Training Great Danes and the Best Dog For Kids
Loads of Large Dog Breeds
Information Including Their History
Dog Sitters
All About Breeding and Breeders
The Colors of Danes
Facts About Puppy Mills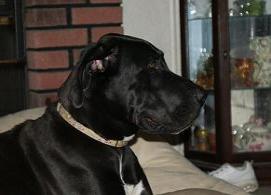 Great Dane Facts
Large Dog Breeds Need A Good Amount of Daily Exercise
Dane Puppies Should Not Have As Much Exercise
Because of the Strain it Puts on Their Growing Bones
Apartment Living Would Be Fine for This Breed As
Long As They Get Enough Exercise Everyday
Great Danes are From the Working
Group Minimum Height of 30" Tall at the Shoulder for Males and 28" Tall for Females
They are A Short Haired Breed So Grooming is Minimal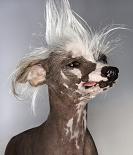 Gentle Giant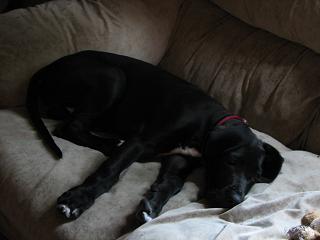 The Great Dane is known as the Gentle Giant for a reason, they are extremely loving and caring. They are a calm breed and love to be with their family. The Great Dane is a wonderful breed with many great gualities, but it is not the breed for everyone. The novice owner has a responsibility to their Great Dane to seek the advice and guidance of established, experience owners, and/or experienced owner. The Great Dane is an indoor dog, people and family oriented, and in need of quality attention. Because of their large size training from an early age is very important, mostly to teach them manners such as not jumping up, leaning against people, or knocking people down. Socialization is also important at a young age as some Great Danes can be slightly dog-agressive if they are not properly socialized.
click Here to Vote for My Site!

Having A Pet Prolongs Your Life
Science has showed that as people take care of their pets, the pets are taking care of their owners. A recent study published in the American Journal of Cardiology found that having a pet can prolong his/her owners life. Pet owners generally have lower blood pressure, and pets help their owners to relax and keep more physically fit. It was also shown that pets help to keep the elderly connected to their communities.
The beauty of dogs is that spending time with them brings us closer to our natural selves. They relieve stress, improve our health, and keep us in touch with the fact that true happiness exists only when we live in the moment.

Nova Scotia Veterinarians Ban Tail Docking
Veterinarians in Nova Scotia will no longer cut the tails and ears of dogs for cosmetic reasons, prompting an outcry from some breeders. The Nova Scotia Veterinary Medical Association is forbidding its members from doing surgeries that alter an animal's appearance solely for cosmetic purposes. Veterinarians say docking a Doberman pinscher's tail, for example, is unnecessary and cruel. "In my opinion, Dobermans and Great Danes look great with their ears down and their long tails, so there's no reason to mutilate them by causing them to meet an arbitrary breed characteristic that has been around for so long that we can't remember why it's been around in the first place," said Dr. Frank Woodbury, a veterinarian in Halifax.
Read more
The Great Dane has complete and utter devotion to his family, for a gentle, dignified, loyal friend, there really is nothing like a Dane. Adult Great Danes possess both power and elegance in large portions. Giant Dogs bring giant responsibilities. It is crucial that any Dane owner or prospective Dane owner understand this.
The Great Dane is nothing short of majestic. Sometimes referred to as the "king of dogs," this extremely large dog breed is known for being strong yet elegant, with a friendly, energetic personality. Striking in the show ring, this breed is also popular as a family pet. Coat colors can be brindle, fawn, blue, black, harlequin and mantle.

AKC Announces Most Popular Breeds In U.S.
The 2009 Rankings are:
Labrador Retriever
German Shepherd Dog
Yorkshire Terrier
Golden Retriever
Beagle
Boxer
Bulldog
Dachshund
Poodle
Shih Tzu